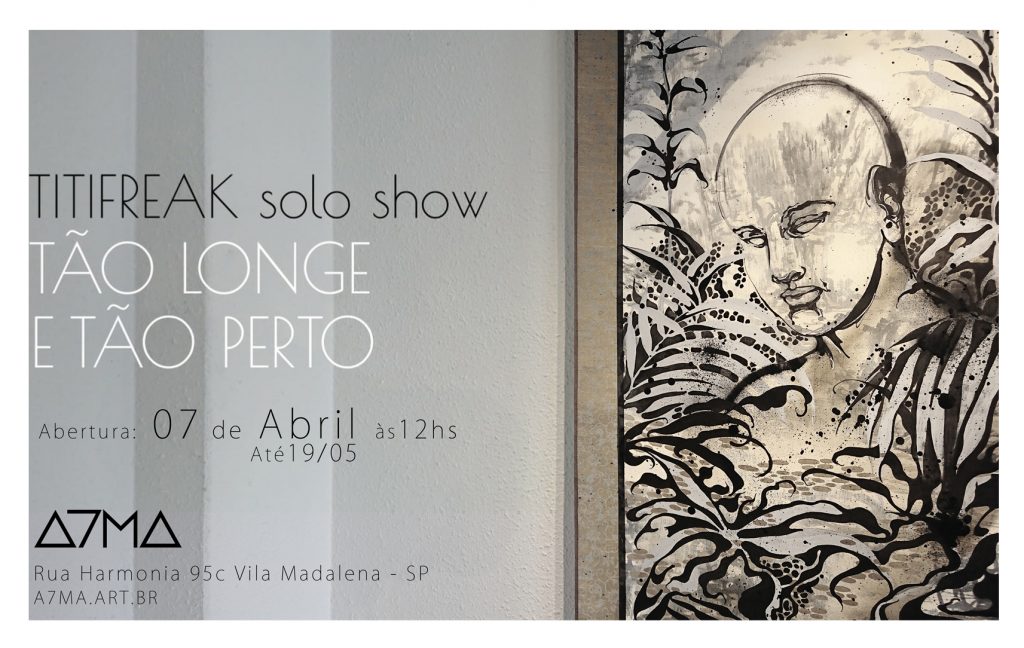 On April 7, starting at 12 noon, the A7MA gallery receives the exhibition "So Far and So Close", which features drawings and paintings of various techniques and various supports held by the artist TITIFREAK, an icon of Brazilian Street Art who now lives in Osaka in Japan. In a short season, TITIFREAK is in Brazil on an art tour, which, in addition to the launch of his show, will pass through the cities of Florianópolis, Porto Alegre, Rio de Janeiro and São Paulo launching new prints, making tattoo sessions, murals and indoor paintings.
"So far and so close" sums up the feeling I feel about Brazil and Japan, we can be very far from each other but the relationship, the looks and the heart makes me feel a similar feeling of being close "comments TITIFreak.
The exhibition will be sharing space with the "ANIMA" exhibition, which brings together 15 artists from different languages of contemporary art opened on March 8.