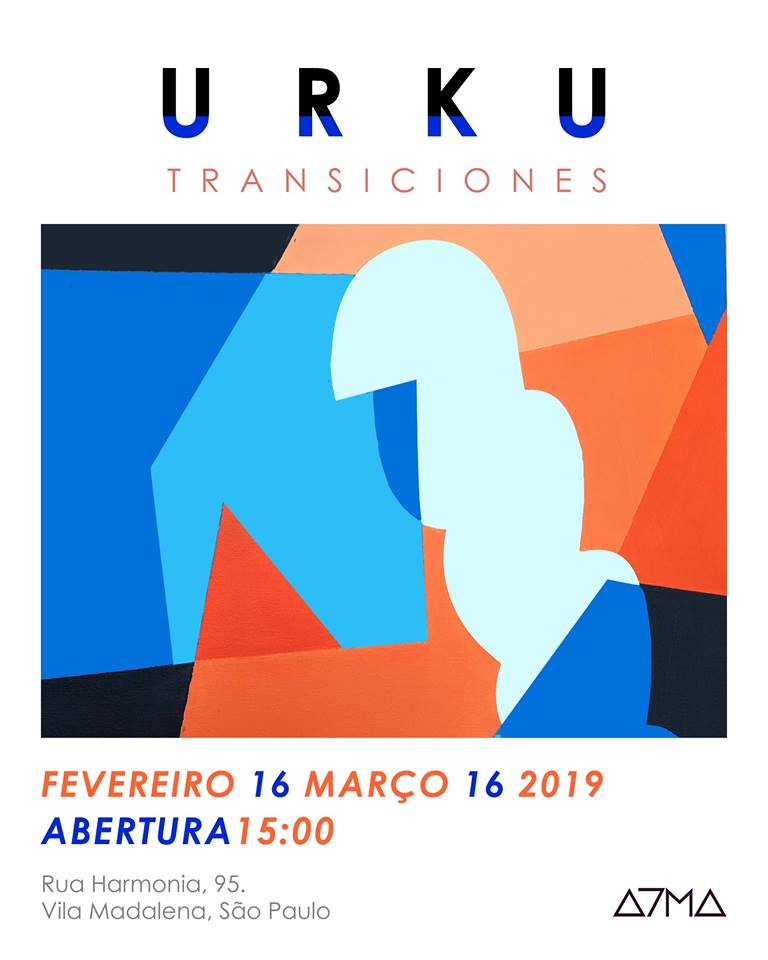 Moving from one state, stage, subject or place to another: change. A movement, development or evolution from one form, stage or style to another.
In her latest work, Rivadeneira refers to the images created by social and natural spaces in our heads vaguely associated with ever-changing memories. putting layers vspecific characteristics within the environment. The artist organizes and moves shapes and colors to create abstract compositions that move from an initial perception of the object to what it could be and/or be, inside or outside a different frame or layout, proposing a new reading for the connection of memories and experiences that we carry. The rational and the emotional in a mutual dialogue of equal importance, the organic and the geometric, the passage from one limit to another, without demanding the linear frontier, finishing or the lack of concern for political correctness in a moment of transit.
Urku uses the colored planes and cutouts to immerse himself in an environment where memories are imprinted with their shapes, colors and transition of boundaries and borders.
About the artist:
Roberto Rivadeneira / URKU (1991) is an illustrator and visual artist who grew up in Quito Ecuador, and currently works in Berlin – Germany. Predominantly focusing on illustration and mural painting, the works range from small formats such as illustrations to large murals.
His work is deeply influenced by contemporary culture and by everyday observations between different cities and societies in which he moves. Rather than a statement, Urku's work is an open invitation to interact with space and atmosphere.