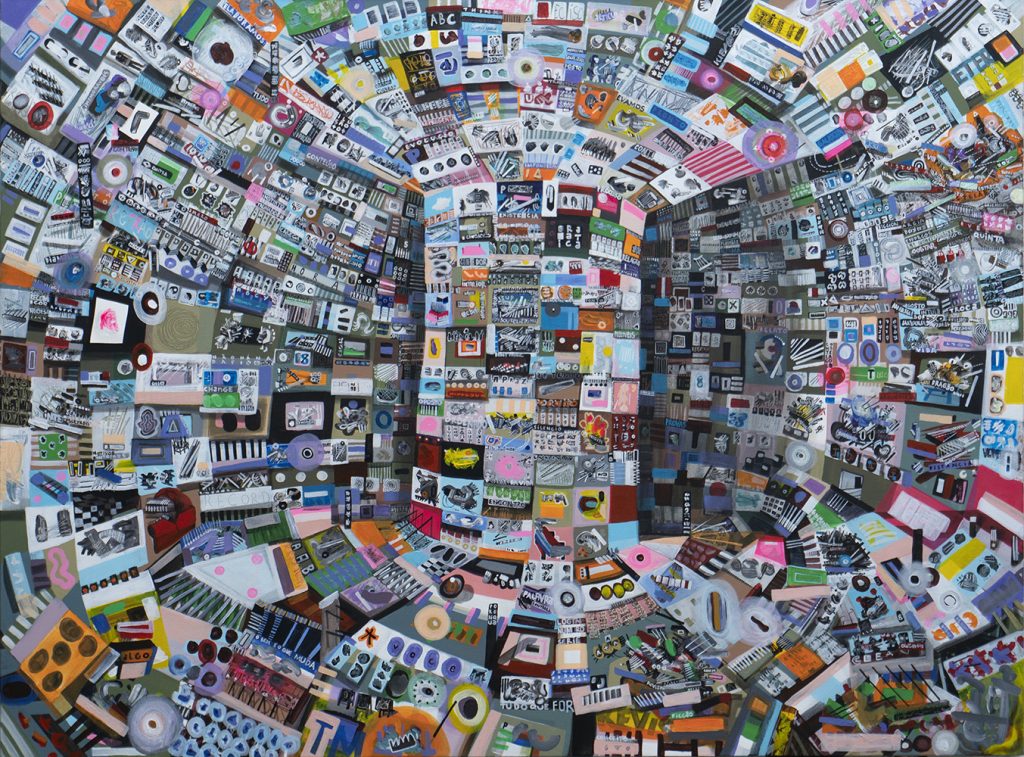 Luís Alexandre LOBOT
"All space reserves its corner"
"Ma" is a Japanese concept that reestablishes the agreement between time and space. This creates a free and instantaneous movement that safeguards the space of its temporal purposes, privileging the sound, smell and colors in the now of the landscape. The art of painting, in one of its aspects prior to photography, created suspended atmospheres that froze time. This suspensive possibility suggested that we redo human agreements and perceptions about the sensibilities that define being, time and space in the historical framework. This temporal suspension made it possible for art to be the transforming agent of the scenarios (historical, mythical-religious, political and social) of human life.
Luís Alexandre Lobot comes from this lineage of transforming artists. Cultivating and transmitting the "free movement" through painting – where the life of the artist who puts himself full-time while making art appears – each of his individual exhibitions (his first 'Super Nova' and the second 'Space') comes in search of emptiness. In his new show "All space reserves its corner" he seems to come closer to his quest. Touching the "aesthetics of between" he creates spaces outside the story, suspending spaces that do not advance the story. It is about space outside time and time without narrative where the idea of temporal evolutionary progress – or as we know it – is diluted, leaving only the state where we see time pass. To be more precise, Lobot deals with time that cannot be accounted for, with time where one can only have the abstract notion of oneself.
Creating portals between everyday relationships, suggesting landscapes without explicit actions, but chaotic and full of movement, Lobot transfers us to the void where intentionality is at the discretion of the spectator who is faced with these gaps. In these "empty" intervals we can interpret, create different meanings, give or not give intentions. These clearings – sorts of "conceptual windows" -, in philosophy and art, are what allow us openings to reflect on emptiness, nothingness and the absence of time in space. Dealing with this possibility of nothingness, painting what is not, the emptiness where things can become: this is the metaphysics of Lobot's painting.
In times of totalitarianism where novelty and the emptiness of meaninglessness are at serious risk, such a position becomes essential. When we see advances in the conservative field, we realize that persecutions in general are located around the new, the strange, the different, that which we cannot mean by readiness or see quick symbolic resemblance and which always appears in the figure of an "Other". This other cannot be accepted in the fast pace of everyday relationships, as it could only be understood through contemplative states. Only with a certain "unimportance" can we stop and reflect on the worlds and the sensual possibilities of our bodies that move between them. Nietzsche in his book "Schopenhauer Educador" suggests contemplative education that aims to create reflective individuals in response to reactive personalities. In other words, only an individual capable of stepping back, stopping and analyzing all the possibilities, given the strangeness that life suggests to us, can be the owner of his specific way of being and thinking. At its core, philosophy, sociology and art aim to generate these analyzes of the condition of our bodies in the world. It is about generating consciences and senses that make us free to decide our actions. That is why such manifestations are a threat to ultra-conservative systems that aim at the social control of consciences by imposing only one point of view.
The static in Lobot's paintings offers us stops where we can also stop with them in front of them. This is the contemporary challenge to which he helps us: to face the chaotic acceleration of the excesses of technological information that modern life presents us without losing the contemplation of the natural emptiness that was here before human agreements and artifices.
Bruno Pastore
Writer, poet and philosopher.