A7MA SOLIDARY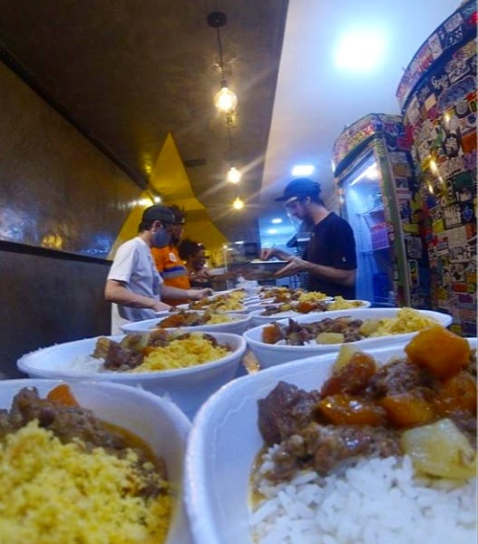 Solidarity does not wait. Much is demanded from the government and authorities to contribute to the population and its difficulties. And there is definitely this social responsibility that needs to be assumed. But, there is also the simple desire to do it, without waiting on others or even criticizing those who don't.
As a company to A7MA he knows his role is not unique in art. Graffiti makes the artist circulate a lot in cities, and on these walks, it is where it is most possible to see what the reality of where we live is. Thus, it is important that this vision is not a landscape, but an issue to be worked on and shared, so that understanding is easier.
Sometimes it seems that it costs citizens to understand the size of our social inequality. But she is screaming and scary. There are people who steal out of necessity, but there are people who can't even steal. Who really accepts his situation and simply surrenders. Certainly neither stealing nor accepting are positive paths to follow.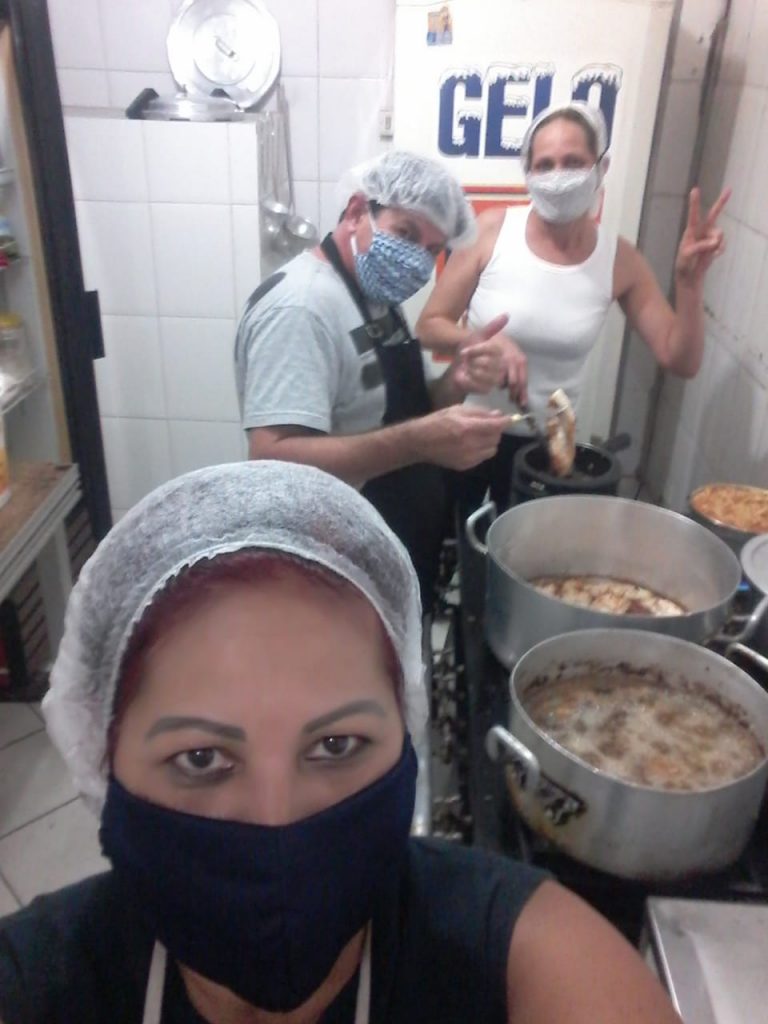 Example is motivation
In this sense, the artists and founders of the gallery are always involved with social projects and collaborating as they can to bring some peace and comfort to those in need. Solidarity is not a virtue, it is a basic and fundamental quality that everyone needs to have, and the more this chain expands, the greater its power to help and the more benefits one can have.
We for Us Project
our artist Enivo, has been collaborating with action and time for the "We for us" project, which provides food to homeless people in the center of São Paulo. This project does not only contribute with food and they are open to collecting all kinds of donations.
Another project, this one with the participation of Cristiano Kana and Raymond, the gallery's entrepreneurs and partners, support a small but essential home-made production. This one takes a lunch box to the occupants of the Franciscans' tent on the Viaduto do Chá. This is an action of great will, since there are few resources, but Telma Galhota goes out of her way and gives with all her heart and how she manages.
Together with these actions and people who make a lot of difference, the A7MA opens its doors to receive donations from people interested in making a difference. So, whoever likes the idea and wants to get into it with us, can visit us at the gallery and leave their contribution.
Contributions
Basic baskets
Blankets
Clothes
Non-perishable food
time and goodwill
In conclusion, these are the items that we pass on to the projects we support, and it would be very important to have everyone's collaboration. A single kilo of food helps many people not to go hungry. A single blanket helps prevent someone from freezing to death sleeping in the streets. After all, everything is valid and very important.

Contributions can be left at:
A7MA Gallery
95 Harmony Street
Vila Madalena
Telephone: 11 23617876
per Aline Anzzelotti