Online auction raises the bar in 2020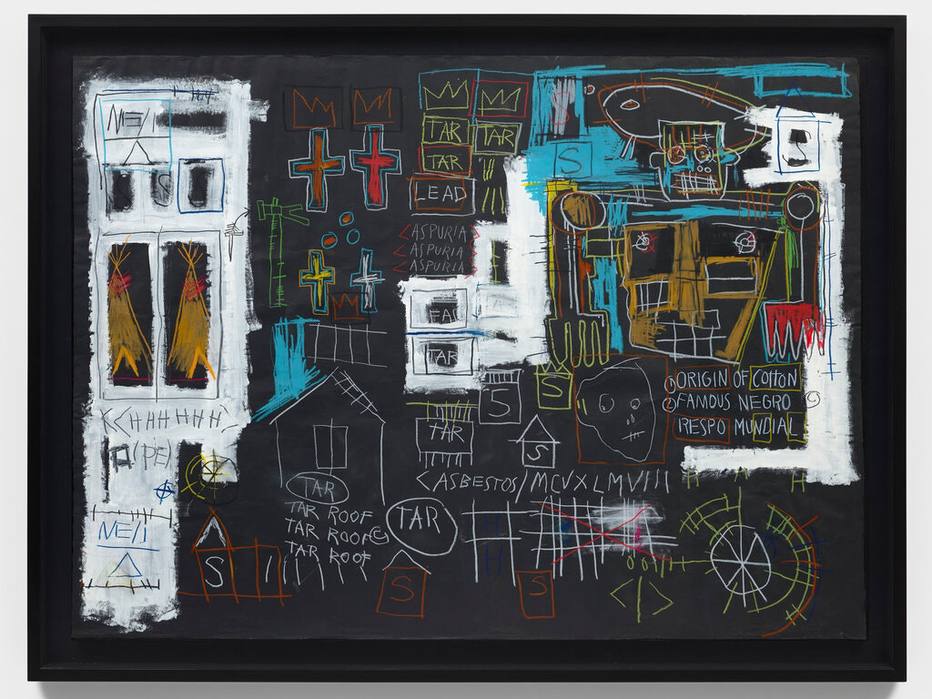 Online auction is a topic that has many perspectives and considerations to be taken very seriously. But there are people out there showing that auctions, even for great works of art, are now a click away from collectors and buyers in the field. So Loic Gauzer, a former Christie's executive, will use his newest app to auction none other than Jean-Michel Basquiat.
It will be a drawing made by the artist, which is estimated to sell for around 8 to 9 million dollars. Even so, millions of dollars for a work without leaving home. The auction culture definitely changes from 2020 and leaves a lot to think about and create for the possible futures of art.
Gouzer started from something we all went through, days and days in lockdown with a head full of ideas. But this one put his own into action and developed the Fair Warning app to conduct online auctions. The app was to occupy your mind, but also to test the flexibility of the art world and see if there would be significant interest in online sales.
He started with a work by Steven Shearer, a portrait called Synthist (2018), which was estimated at around US$180 to US$250,000. But to his surprise, the work ended up being sold for US$437 thousand by a European collector. Soon, he realized that the future was now and that he could continue his work with a few clicks and a lot of strategy.
Since then, Gouzer has sold two more pieces. One by Steven Parrino, sold for US $ 977k (estimated at US $ 650k to US $ 750k). And a body print by David Hammons, for around US $ 1.3 million (estimated at US $ 500k to US $ 700k). Incredibly higher sales than the estimate made, or the calculator was broken, or he hit the jackpot.
It was just an experiment
Loic says "it's an experiment all of this." The professional became known as a "rebel" while at Christie's. That's because I had very unusual ideas about sales and that scared the people involved a little bit. Also, it was known for obtaining and offering expensive works of art, in particular Leonardo da Vinci's 'Salvator Mundi', for US $ 450.3 million in 2017.
In an interview with the New York Times, Gouzer said, "The idea was to create a sort of guerrilla auction system" where you could start moving paintings using the cloud instead of physical locations." At least so far, the big auction houses have shown no discomfort or annoyance with Loic's move. But, Marc Porter of Chistie's warns that "The availability of just one lot is an easily replicable construct"
Porter points out that the app is smart and inventive. However, he says that the challenging part for Gouzer will be the range of audiences, and in that case, he will have to deal with the world numbers, in which the big auction houses, the art fairs and the big merchants have been investing for years." But maybe he's already anticipating that.
For those interested in the application, it works judiciously, for those who subscribe to it to participate in auctions. First, they are all analyzed to make sure they are people with a real purchase intention and not profiteers who only want short-term profit.
He hoped to avoid any guarantees – namely, the establishment of an advance minimum bid – that had become commonplace in auction houses. But he says this is a requirement of sellers these days. (Basquiat is guaranteed an undisclosed amount, close to the lowest-estimate price, Gouzer said).
The untitled Basquiat – an oil stick on black paper that measures about 1 meter high by 2 meters long – has all the characteristics for which the artist was best known, such as "all the obsessive doodles and those words that arise from time whole, like 'tar' and 'asbestos,'" says Gouzer.
Basquiat open to visitors but with bodyguards
Still talking about your ingenuity. Louc has set up a climate-controlled observatory at his home in Montauk, New York. There, potential buyers will be able to admire the work starting this Thursday. But, make no mistake, of course some good bodyguards were hired to protect this beauty of Basquiat. And the piece will be sold on the same day, July 30th.
In conclusion, the art dealer also says that his plan is to sell at least one work a week, with an auction every Sunday at 17:00. Auctions take place live on the app, which records the bids placed. And he receives a commission of 15% in this game.
"I only put works that I would buy for my invisible collection. My taste is eclectic but very selective," he said. "I don't have pressure, because I don't have investors. It's an extension of the curatorship I did when I was at Christie's, but with complete freedom." – he says smiling and satisfied with his lucky break.
A7MA who did a few different online auctions throughout the quarantine, where live creation was the focus and works made in an hour of interview went into auction afterwards. All lives are recorded on our IGTV and are worth a look as it also features an exclusive interview with each artist.
A7MA
browse our site, discover our collection through the 360° Virtual Tour through the gallery.
And stay tuned because Father's Day is coming and along with it great gift ideas for those parents who love art.