A7MA PRESENTS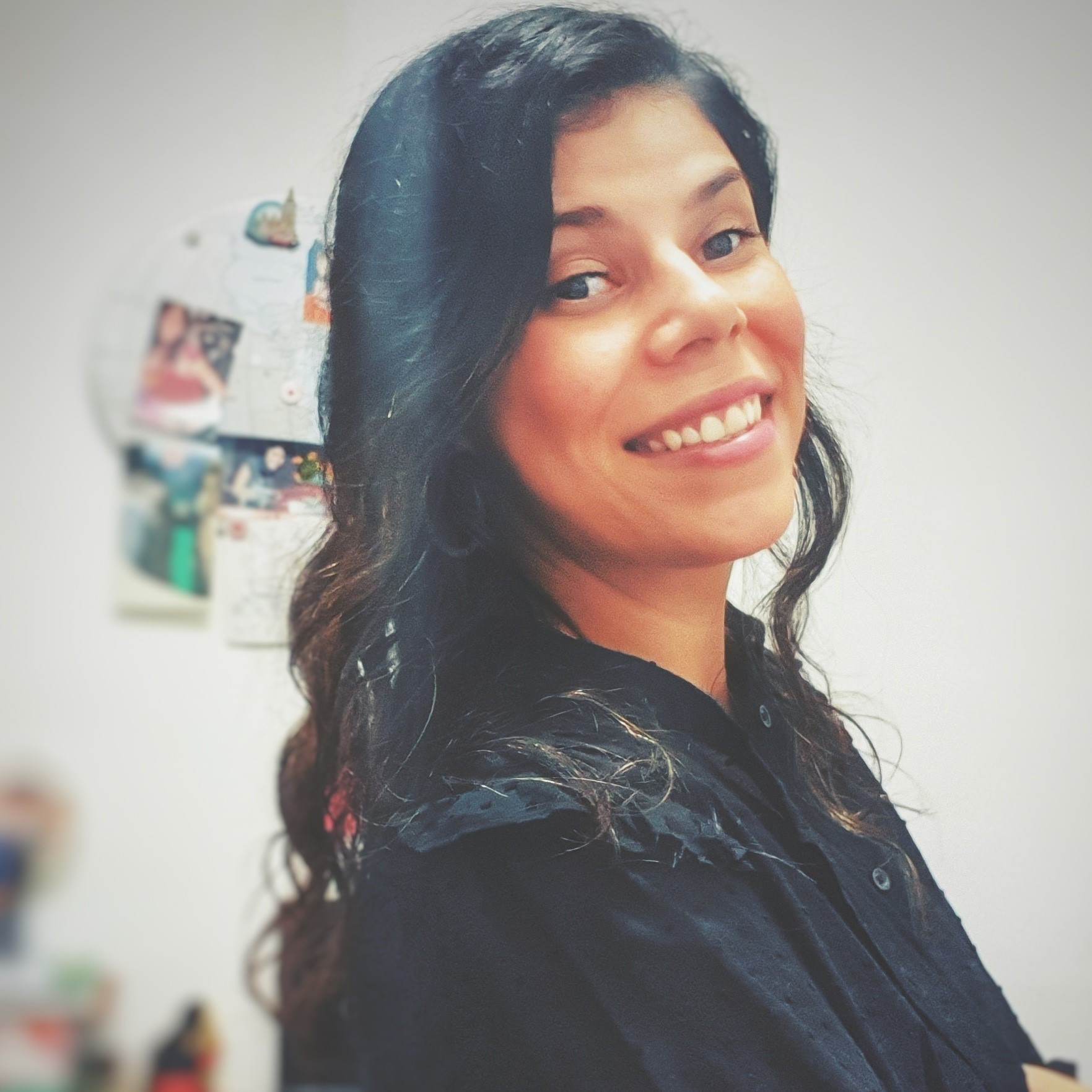 per Aline Anzzelotti
Another week starting, and with it, a special A7MA schedule arrives with some surprises and great artists. So, the time is for those who want to know more about our artists and purchase a cutting-edge work of art for a special price. Interested, right?
360° VIRTUAL TOUR
First, let's remember that the gallery launched a 360° online tour last week. Now through the website, everyone can see every corner of the gallery, which has also expanded in terms of physical appearance and is beautiful. In other words, it's easier to see all the works we have available to the public, from the comfort of home. The purchase can be made 100% online and will be accompanied at every step by us, until its delivery and installation, when necessary. Amazing, right?
ARTISTS' WEEK I
At the same time, we're releasing this week an amazing lineup. With the right to an interview, live painting and auction of special work by our artists. That way, we'll have exclusive content every day on our Instagram. You still don't follow us there? So give a follow because you don't want to miss what's next.
ARTISTS
A7MA has a lot of amazing artists, and it was difficult to choose the first ones to participate in this project. But anyway, we have the stars of the week. Each day, we will release videos of the artists giving testimonials about their history, concept, technique and style. In this way, we bring the artist's reality into our reality. And also inspiration for aspirants who want ideas on how to get started.
LOBOT
Luís Alexandre Lobot, The speed and amount of information generated in large centers is the greatest influence on the work of Luís Alexandre Lobot. Together, the perception of those who live in a city like São Paulo is constantly bombarded with pieces of information coming from all sides, from buses and subways, store advertisements, television, people's speeches, radios, ambulances, vehicles and noise of the crowd. The great conflict of existence in urban centers. The city under construction. People under construction. Metropolises. Thus, all this serves as inspiration and resources for his paintings/drawings. Influenced by graffiti and other artistic manifestations, along with a millenary futuristic spirituality, he sees in art the way out of his existence. Where he builds a particular universe using perspectives and colors, shapes and words. Keys. The one before the city. Black and White Colored. The Noise of the Metropolis.
KUEIO
Visual artist, illustrator and graffiti artist, he began his first experiences with graffiti in 1999 with a strong influence from the first graffiti artists in the North Zone. Then, in the 2010s, while studying Visual Arts at the Federal University of Uberlândia, he completely emerged in the Hip-Hop culture and in the Universe of Pixação, frantically practicing "the forbidden art", getting involved with pixadores from São Paulo and Minas Gerais and bringing all the knowledge acquired for the academic environment. At the same time, at this time Kuêio found his identity as an artist, the meaning that made him produce.
Since then, Kuêio represents, with his Cartoon style, comic scenes, personalities from the urban universe that somehow meet during the conception of graffiti and pixação. Whether representing the action of "Pixar" and its backstage, or recording "urban moments" captured under the artist's eye.
PAULO ITO
He was born in 1978 in São Paulo and began painting on the street in 2000. Thus, his work can be seen on the streets of the west side of the city. Until 2011 published the independent comic book Mais Barato Livre which totaled more than 5,000 copies distributed free of charge. Later, he exhibited at MuBE at the second São Paulo International Graffite Biennial in 2013. A year before, he participated in the São Paulo Mon Amour show, also at MuBE.
In 2014 he painted a panel that became the biggest viral of the 2014 FIFA World Cup, appearing in media outlets in more than 20 countries and reaching at least tens of millions of people around the world. In 2016, after painting a gable in São Paulo for Greenpeace's Save the Tapajós project, he exhibited at the Second Moscow International Street Art Biennial. In 2017, he participated in the Memorie Urbane festival in Gaeta, Italy and presented his fourth solo exhibition "Inconveniente", at the A7MA gallery.
AUCTION OF WORKS BY ONLINE ARTISTS
This is definitely the best news. For those who have always wanted to acquire a work by these amazing artists but haven't had the opportunity yet, this is the moment. Simultaneously, while we interview the artist in a live approximately one hour long, the artist will produce a live work. Thus, this work will be auctioned with a minimum bid of R$0100.00. Some artists will make available for auction works already completed, but with a high sale value, so that everyone has the opportunity to bid, including large-scale pieces.
VALENTINE'S DAY ALSO HAPPENS IN THE GALLERY
We separate some pieces for lovers, and they are at fair prices to give your partner or partner. These are works that have love as a theme. We also have some amazing and exclusive artist rings Violet Jú to give that inspiring and creative girlfriend she will love. After all, who doesn't like an exclusive gift that only the person has in the world? That's what a declaration of love is. To access the selection of works, we made a special feature on Instagram, with all of them and the link to purchase. All very simple and easy, to expedite the shopping side and for him to worry about other things, like dinner by candlelight and who knows that request to put the toothbrushes together forever.
AN AMAZING WEEK AWAITS YOU
Phew! How much cool stuff A7MA has prepared. And you are our honored guest. Participate with us, immerse yourself in our artists and in the details of their works. Art comes to bring us relief, to take our breath away, but also to make us breathe more deeply. Above all, art is for you, who is looking for something that brings identification with your world, and this is what A7MA has most about. Several worlds for you to discover and fall in love with.
For more information, stay tuned to our Instagram, which will not stop bringing relevant and interesting content for everyone. Seriously, but also very light and relaxed. Lives will be held on the 9th, 10th and 11th of July and starts at 21:00.
We will be waiting for you, and waiting for your bid in exclusive auctions. Will your collection start now? We are rooting for you.